i was going to do a cartwheel but thought i might kill myself so i played it safe and did a Matty-O double bicep pose instead.
after every race, especially the long one's like an ironman, you start to immediately make mental notes of things to do the same and the things that you definitely don't want to repeat. none on my list are do or die items but they hopefully will allow for an awesome race day and an easy, chillaxin post race experience. i also start thinking about what's next and can't wait to experiment with some new training modes without the fear of injuring myself before an important race such as an ironman. it's like a new found freedom.
first thing i will do next year before dropping off my T1/T2 bags is to write my number really big with a black sharpy. if you drop off special needs bags, which i did not do, don't forget to put your number on those bags as well. last year was uneventful as far as retrieving my bags after the race, this year not so much. i still do not have my wetsuit, goggles, cap and other items like sunscreen, bodyglide, etc ...apparently, the humidity caused a lot of the race numbers (stickers) to fall off the bags. when i went to get my bag after the race, they looked and looked but couldn't find it so they asked me to come back in the morning because it would be much easier to find then. no big deal to me. i go back the next morning, which was much easier because by now, most bags had been picked up, but mine was still nowhere to be found. thankfully, when i first bought my wetsuit, i wrote my name and phone number on the inside flap. some wetsuits have a designated area to write in your info, some don't. if you have a place to write your contact info, do it! the race director and i were discussing my missing bag and that was the first thing he asked, "did you write your info on your wetsuit?" he said he was surprised how many people with wetsuits that cost well over $500, don't write in their contact information. truth be told, when we were heading back to the condo to pack up and leave, i told the J-Man, i really didn't care if i ever got that wetsuit back because i didn't like it anyway, so there. i couldn't think of a better excuse to buy a new (better fitting) one. maybe they all fit like crap, i don't know. i just know that i hate wearing a wetsuit. about an hour into our trip heading back home, i got a call from a 727 area code, which is a hop, skip and a jump away from my 813 area code. low and behold, a very nice triathlete, whom i have never met but we both have many mutual friends, called to say she recognized the name on my wetsuit as we are on several of the same email lists, and she would bring it home with her. our goal is to meet up on friday so she can unload my very smelly wetsuit.
on that note, does anyone want to buy said wetsuit from me for a really good deal? it is a women's small/medium full xterra vortex, used exactly 4 times. see it below ...
the second thing i would do differently would be to safety pin not just my chip but my watch band as well. i lost my watch about 10 minutes into the swim and had to go watchless the entire race. did it hinder me? i would say no. in fact, after much thought, i think the way the weather played out that day, it was best for me not to have a watch. as soon as i felt the watch fall off, i told myself that, it was meant to be and to just carry on. i actually use the watch to time my eating and drinking so i had to improvise and use the computer on the bike as my guide, which worked out just fine. i found myself doing the nutrition and hydration by instinct so i probably could have winged it completely without any sort of timing device.
the third thing i would do differently is to get a condo unit on a lower level. it makes coming and going much easier as you don't have to wait as long for the elevator. we were on the 18th floor. goal for next year is to get a unit no higher than the 12th floor. this is specific to this condo we stayed at, called The Shores of Panama, which i would highly recommend. i would also recommend Sunbird as well. i heard that LakeTown Wharf is great too but it is not on the water like the others i mentioned, but it's only a walk across the street to hit the beach. they are all within a half mile, so walking distance of the host hotel where the expo is and where the race starts and finishes. i would warn you to not stay at the host hotel ...icky and noisy! that's all i have to say on that.
the fourth thing i learned was that i like eating shot blocks way more than powerbars so i am retiring the powerbars for good. gels and blocks from here on out. the only problem i see is that i really love the blocks so much so, that i have been eating them for no reason. they are addicting and i'm sure we will find out one day that they put some addictive ingredient (like the tobacco industry did with cigarettes) in those yummy shot blocks. that reminds me, i need to hit up Target today to buy more ...i am training for a marathon you know!
there are many thing i will not change, such as my training. despite not beating my time from last year, my training was solid, i never slacked, and in the end, i did have a good race. after getting very ill in february, it took a good 2 months before i felt like i could train without feeling super fatigued. i never really felt like my running returned to where i left off. the biking and swimming pretty much did, so not all was lost. still trying to dig up that lost running speed because the Disney Marathon is less than 8 weeks away.
speaking of the Disney Marathon, my pal and virtual training partner for the race, Karen, at
working it out
blog sent me the Hal Higdon 8 week training plan for those who have recently run a marathon (sort of the same but my marathon was not stand alone) and have to get ready to run another one soon. so far, so good. i did my long run for the week, 8.25 miles (don't laugh) this morning and it was not easy. physically and mentally, it's hard but i like the way the plan is laid out because it seems to me that the way Hal has it all planned out, it will ease me through this "still recovering from an IM" phase without having a meltdown. Click
HERE
to see the plan i am following. what i love most about this plan is that it's simple. i need simple. once i start seeing acronyms and 400's, 800's, i'm mentally checking out. give me miles and let me go about my merry way.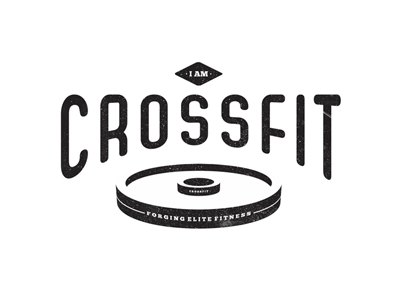 as soon as ironman florida was over, i could hardly wait to get back to my weight training ways. i was able to incorporate the weights into my first 2 IM's but as i mentioned before, with the whole getting sick and i swear i had post virus fatigue for a long time after, i couldn't find the extra energy to fit all the swimming, biking, and running in, so the weight training went out the window and yes, it made me mad. i missed it. now with all that crazy training volume behind me, i have jumped right back into the weight training except now i have adopted a more "crossfit" way of training. i have never been one to participate in a class or group setting. it's just not in my DNA. i do not get along well with others ...kidding, maybe. anyway, so i have created my own at home crossfit workouts and i love them! i have been having so much fun creating my own workouts and kicking my own ass, it's ridiculous. the best part of all is that i didn't have to buy anything because i already have everything i could possibly need, just add creativity and you got a hell-a-good workout! in less than 2 weeks, i can already feel and see a difference. the neighbors that come out to get their newspapers at 5:30am look around to see where all the ruckus is coming from. good morning sleepy head neighbors! yep, that would be me jumping rope or doing walking lunges in front of my house!
thanks for reading, much love and peace out friends!