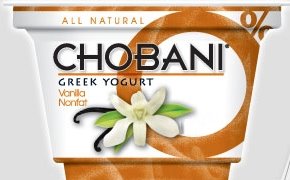 this is nothing new on the market, just new to me. i've had lots and lots of people telling me i must try greek style yogurt...thank you hali at
the hali daily
for suggesting i must try this. i happen to be one of the most boring eaters you will ever meet. just ask any of my close friends who have vacationed with me and they will confirm this for you. if my choice was dinner at a five star restaurant or whole wheat turkey wrap or pita sandwich from 7-11, i'm going to 7-11 and i'm as happy as a clam. i pretty much eat the same thing day in and day out and have no issues with that. i live by the motto, eat to live not live to eat. period!
so as i was doing a little grocery shopping at sweetbay recently, i remembered to pick up some of this greek yogurt and ended up with the chobani brand. seems now that all of the companies that make yogurt are making their own line of greek style yogurt...they gotta go with the flow and this seems to be the new trend in yogurt now.
i really like the texture A LOT. the one i bought was non-fat and you couldn't tell as it was very creamy. i prefer a low fat version versus non-fat but this one was good and i like that it has a good amount of protein per serving. i bet the low fat one is even better though. i did notice a difference in cost...the greek style yogurt is almost double of what regular type of yogurt costs. my goal is to pick up a few other brands and do a taste test with them. i will report back about which one is the best. (note: the label above is the low fat version that i found online, not the one i had).
much love and peace out!