tomorrow cannot get here soon enough. it's not that i wish the weekdays away but i'm over the hustle and bustle of this week. had a good day yesterday except for the never ending inconsistencies at the pool. just when you think they've got their shit together, they don't. i may need to take a close look at the end of the year to see if i will renew my Y membership or not. i'm leaning towards NOT. you wouldn't think that a few minutes here and there would make a difference in the training schedule but it does. for example, yesterday, i got up, did my warm up run and then headed to the pool to swim for at least an hour. i pull up, feel very excited because they finally have the covers off on time but no, the gate is locked and everyone is standing around waiting for the lifeguards to locate bolt cutters. it takes 30 minutes and stupid me waits around. needless to say, i got a half assed swim in. seriously, there's only 1 key? shouldn't there be a spare key? one would hope that common sense would dictate that having a "back up" key is a good idea just in case a set is lost or someone takes the keys home by accident. basically, it boils down to poor communication from the top all the way down to the bottom. so my plan this morning was to try to get the other half of my swim done and hope that it would be a half way decent session but i started getting a sharp pain down my arm from yesterday's botched blood draw.
i went to the doctor yesterday just to get my blood drawn for my thyroid levels and to get my script renewed. i really don't like going to the doctor, so i always prolong it as long as my meds last. anyway, with the revolving door of doctors at this place, you never know who you will get. i think this chic was a physician's assistant who curiously asked how it is that i haven't been there since last june and how did i have enough medication to last? i told her that i had a lot of extra refills left online at walgreens and that's why and that i felt perfectly fine and didn't feel the need to be seen every 3 months (read-i need a longer leash doc!). so she agreed to see me again in 4 months, not 3. we'll see about that since she gave me refills to last til next year. so before i leave, i have to see the phlebotomist to get my blood work done so they can tell me what i already know...that my thyroid is perfect with the medication and don't change a thing. believe me, i know when it isn't working right. it isn't right when a 3 mile run feels like a marathon and my heartrate is 240. anyway, i don't know what the hell she did, but i felt more pain in my arm than usual when she stuck me and it hurt for a while.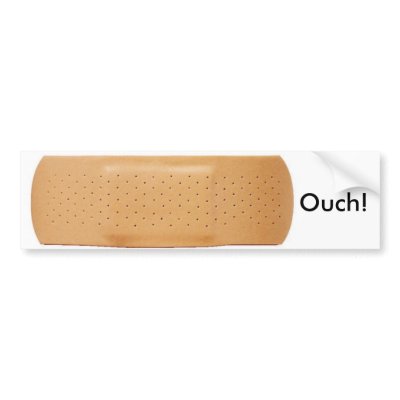 then, last night, i felt this uncomfortable shooting/stabbing pain down my arm, to my wrist. it hurt during the night so my sleep sucked. still hurts this morning, so that's why i dismissed swimming this morning as i think i would feel it and i decided to just sleep in a little longer. i actually felt like i needed the extra sleep after riding balls to the wall tuesday and yesterday evening...lots of fun to push the pace though. maybe if the arm feels better later, i will go finish what i started at the pool yesterday.
hope everyone is having a good week of training. the weekend will be here soon thank goodness and the weather is looking perfect for some long rides... bring it on!
much love and peace out!